Worried about leaving your pup alone at work? Dog Daycare can help! Here's all the info you need. Ready? Let's go!
Understand what Doggy Daycare is and how it can be the perfect solution for your pup's best care.
What is the concept of a dog daycare?
The concept of dog daycare is to provide a safe, supervised environment for dogs to socialize, exercise, and receive care while their owners are away.
It's exactly what it sounds like – a place where dogs can stay while their owners are away. Typically, activities and supervised playtime are provided to keep your pup entertained and exercised.
Dog daycares are becoming more and more popular. Socialization and exercise are important for your pet! Interacting with other dogs can help improve their behavior and social skills. Plus, the physical activity can help prevent obesity and other health problems.
Dog daycare centers come in all shapes and sizes. From small, individually owned businesses to large chains and even vet clinics or pet supply stores. Prices differ based on the location, services offered, and amenities.
When looking for a doggy daycare, ask questions about safety protocols and staff training. Make sure the facility is clean, secure, and staffed by trained professionals. But don't worry I have highlighted the most important things to know about dog day in the sections below.
Pro Tip: Ease your pup into daycare with shorter visits or half days if they seem hesitant. Don't forget to bring their favorite toys or treats for added comfort!
Benefits of Doggy Daycare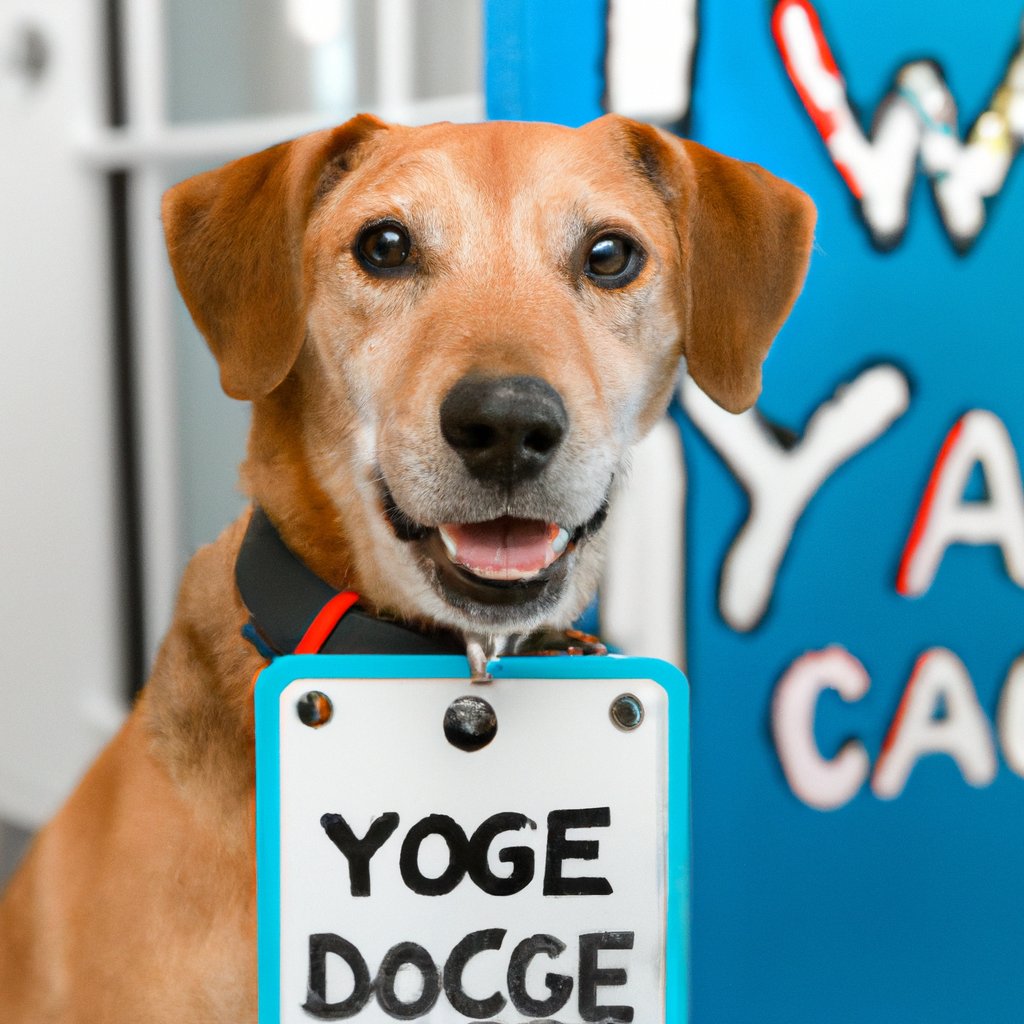 Benefits of Dog Daycare
Doggy daycare is the perfect choice for pet owners with busy lives who still want to give their pups a happy and healthy environment. Here are some reasons why you should take your furry friend to doggy daycare:
Socialization: Your pup will have lots of chances to socialize with other dogs, which is great for their mental wellbeing.
Exercise and Play: Exercise is essential for keeping dogs fit, content, and healthy. Doggy daycare provides a great opportunity for regular play and exercise with other sociable pooches.
Mental Stimulation: Doggy daycare offers plenty of mental stimulation; they use toys, games, and training exercises to give both recreational and educational activities.
Prevention of Loneliness: Dogs can get very anxious if left alone for long periods. At doggy daycare, your pup will be surrounded by other animals and caregivers who can give them love and attention all day.
Plus, doggy daycare offers a great convenience for owners. With work and other commitments taking up a lot of time, it's comforting to know that your pet is being looked after in a safe place.
And of course, regular visits to doggy daycare come with lots of health benefits. Professional carers have a wealth of knowledge about pet health care services which can help to prevent illnesses and encourage physical activity.
Types of Dog Day cares

When it comes to caring for our four-legged friends, dog daycare is becoming more popular. But all daycares aren't equal! It's important to know the different types before deciding which is right for you and your puppy.
The following table shows the types of dog daycare and their descriptions:
| Types of Doggy Daycare | Description |
| --- | --- |
| Traditional Dog Daycare Centers | Facilities with trained staff. |
| Luxury Dog Hotels | High-end facilities with spa treatments and private suites. |
| Overnight Boarding Facilities | Accommodations plus playtime. |
| Kennels with Daycare Services | Kennels offer playtime and socialization. |
| In-home Daycare Services | Providers bring dogs to their homes for supervised play. |
| Mobile Doggy Daycare Services | Providers come to your home or office. |
| Specialized Breed Daycare Services | Designed for specific breeds for socialization. |
| Veterinary Clinics with Daycare Services | Facility with medical support if needed. |
Which is best for your pup? Consider your schedule and budget. Also, consider your dog's personality, energy level, age, and health status.
For example, traditional dog daycare centers might be too overwhelming for shy dogs or those with special needs. Luxury hotels are pricier, but they offer a VIP experience. In-home and mobile providers offer a more personal experience, but at an extra cost.
Additionally, there are non-profit organizations that offer affordable or free services for pet owners with financial issues.
Doggy Daycare Cost
Caring for our beloved pets can be costly. Doggy Daycare Cost is a worry for many pet owners, especially those who work long hours and want their furry friends to socialize during the day. Prices vary, so here are some ideas to help keep the cost down.
For starters, full-day services range from $20-$45. Additional costs could include registration fees, vaccines, grooming or training sessions. The longer you need the service, the cheaper it gets – monthly fees start from $400 in small cities and up to $1,200 in bigger areas. If you're planning on using doggy daycare multiple times a week, ask about weekly packages – they may be more cost-efficient than daily prices.
As a dog owner, I understand how important my Golden Retriever welfare is. Finding a pet sitter rather than a facility can save some money. Plus, you get personalized care in their own home.
You can also try bargaining with your chosen facility or pet sitter; discounts may be offered for extended stays, such as ten overnight bookings.
Finally, if you have trustworthy friends or family, why not split the cost between two dogs instead of one? This could help keep Doggy Daycare Costs low.
Factors to Consider while choosing a Doggy Daycare
Choosing a Doggy Daycare? Consider these factors! Crucial for your pup's well-being and safety. Evaluate several things before enrolling such as:
Drop-off/pick-up times
Location
Size
Staff-to-dog ratio
Services provided
Cleanliness/sanitation
Safety measures
Staff experience/training
Hours of operation
Cost
Vaccination requirements
Reviews/reputation
Outdoor space
Play equipment/toys
Individualized attention
Special needs accommodations
Drop-off and pick-up times must fit your schedule. Location should be easy to access. Facility size should be ample. Staff-to-dog ratio must provide personalized care and trained professionals. Services must cover all aspects of dog care like exercise, feeding, grooming. Sanitation measures are key to avoid infections. Safety must prioritize well-being and secure fencing/gates.
Staff must be experienced and trained. Hours must work with your routine. Cost should be affordable. Vaccinations must be up-to-date. Reviews/reputation will show quality of services. Outdoor space for exercise and fresh air. Appropriate play equipment/toys>. Attention and special needs must be accounted for.
A true story emphasizes the need to carefully evaluate daycares. To keep your pup happy, healthy, and safe!
What to Expect on Your First Visit to a dog day care centre
A Dog Day Care Centre visit can be nerve-wracking, especially if you're new to pet parenting. No need to worry! We've got you covered with this article.
When arriving, a staff member or owner will take you on a tour of the facility, explaining their rules and regulations. Ask any questions during this time.
You'll need to register your dog. The center will ask for vaccination records and other details like medical history, behavior patterns and dietary restrictions.
Expect payment options and packages tailored to individual needs. This includes full-day and half-day services, depending on your schedule.
Lastly, staff members will ask questions about breed-specific behaviors, aggression issues (if any), food preferences and contact info in case of emergencies.
How to Prepare Your Dog for Daycare
Readying your pup for daycare is vital to ensure their safety and comfort. Before sending them off, follow these steps for the best experience!
Socialize. Make sure your dog knows how to interact with other dogs – daycare centers are ideal for socializing and playing.
Vaccinate. Ensure your pet is up-to-date on all their vaccinations for protection and the safety of other dogs.
Vet Visit. Check if your pet is healthy enough for daycare with an annual veterinary visit.
Exercise & Train. Give your dog enough exercise and obedience training to make their stay more enjoyable.
Positive Reinforcement & Familiarization. Use positive reinforcement techniques like treats, toys or verbal praise. Familiarize them with the facility before their stay.
These tips will ensure your dog feels secure, comfortable and entertained throughout their stay at the daycare center. Plus, the AKC says regular daycare can lead to better mental and physical health.
Dog Daycare Rules and Regulations
Doggy Daycare Rules and Regulations are a must to ensure a safe, healthy, and enjoyable experience for all pooches attending. These rules aim to guarantee that each pup is taken care of properly.
Essential Doggy Daycare Rules and Regulations are:
All doggies must have vaccinations and pass a behavior assessment before attending.
Proof of vaccinations and signed waiver form are required.
Regular health checks conducted by daycare staff.
Owners must inform daycare of any medical conditions or special needs of their pet.
No aggressive behavior towards other dogs or humans allowed.
These rules help keep order, stop the spread of sickness, and promote good behavior. They also give owners peace of mind knowing their furry friends are safe.
When selecting a daycare, it is important to check that they follow these rules. Tour the place first and make sure it is clean, big enough, has good ventilation, and space to rest, play, and socialize.
Personally, I have experienced both good and bad times at daycare. One time I got an emergency call to say my pup was not feeling well and had to be taken to the vet. So, it is important for facilities to communicate any issues to owners. Such dependability and service can be achieved by following the rules.
Safety Measures in Doggy Daycare
Safety is key in doggy daycare. Proper staff and equipment, as well as protocols to keep the dogs safe, should be in place.
The staff-to-dog ratio should be suitable for supervision. The staff should be knowledgeable and able to recognize signs of aggression.
Before enrolling a dog, a behavior assessment should be done. Playtime should also be separated by size and temperament.
Fun and stimulating toys and play equipment can provide entertainment. First aid procedures should be documented and staff trained for emergencies.
Remember to get your dog vaccinated per their vet's instructions. Vaccines protect your pet and other pets in the center.
Staff Qualifications and Training
It's vital for owners to consider staff qualifications and training when picking a doggy daycare. The people caring for their furry family must have the knowledge and skills for a secure and stimulating atmosphere. In this article "how to become a dog daycare attendant" we addressed some of the qualifications and skills needed to be a dog care worker.
Staff should know animal behavior. This is essential, as it helps them understand how dogs communicate and read body language signals like stress, anxiety, or aggression.
First aid/CPR certification is also important. Accidents happen, especially with large groups. Knowing how to react quickly in an emergency can make all the difference.
Experience with dogs is key. Staff should have an understanding of canine behavior from previous work or personal experience. This lets them react swiftly to situations.
Communication skills are also essential for daycare staff. They should be able to interact with dogs and their owners. If communication is poor, care for the furry friends can be affected.
Positive reinforcement training techniques are more effective than punishment-style methods. So, staff should have a basic understanding of these techniques. Ongoing training and education is vital.
Health Requirements for Dogs in Daycare
To attend daycare, your pup must be vaccinated. Proof of this is essential. Most daycares need dogs to be on some form of parasite prevention or treatment, to prevent spread of any diseases. Regular health check-ups are a must.
Some facilities may ask for proof of a recent check-up. Spaying/neutering and healthy weight requirements are also common. Pre-existing medical conditions may need a signed medical waiver from you and your vet.
Daycare facilities should have a non-contagious illness policy in place. Plus, an emergency medical plan, in case something goes wrong. Breed-specific health considerations should also be taken into account. All of this, to ensure that all pets present in the facility are safe and healthy.
Doggy Daycare Activities to expect in dog care centres
Doggy daycare activities include supervised activities and interactive games. As soon as dogs arrive, they are welcomed with socialisation and playtime. This helps them meet, sniff and interact with other dogs – improving their skills.
Centers also offer physical exercise options. These could be outdoor walks, running or agility equipment. Some even provide grooming services like nail trimming or hair brushing.
Naptime/rest periods are given between activities. This helps them recharge. Plus, behavioural training and mental stimulation exercises are important. These could be through toys or positive reinforcement.
Safety is paramount too. Centers should have health checks, vaccinations, first aid and emergency preparedness.
Pro Tip: Visit the center beforehand to check the facilities and see if they match what you need.
Top Best Dog daycare facilities by state in alphabetical order
We've created a table that lists each state alphabetically, alongside the top-rated doggy daycare centers in each. It contains info such as facility name, address, contact details and ratings.
Finding the right dog daycare for your pet involves many factors. These include location, cost, services offered, hours of operation, amenities, and more. We've narrowed down the search by finding the best facilities across all states.
Remember: Every state has different regulations for doggy daycare. Research thoroughly to make sure any chosen facility meets the state's laws and regulations.
Pro Tip: Before picking a doggy daycare centre, visit their premises and observe how they interact with dogs. This is an ideal way to determine which facility best suits your pet's needs, while giving you peace of mind that your furry friend is safe in someone else's care.
The following table lists the top-rated doggy daycare centers in each state alphabetically.
State
Top 3 Doggy Daycare Centers
Alabama
1. Barking Zone, Birmingham
2. Metro Dog, Montgomery
3. Riverview Kennels, Inc., Mobile
Alaska
1. Dog Tired Doggie Daycare, Anchorage
2. North Pole Doggy Daycare, North Pole
3. The Pet Stop, Wasilla
Arizona
1. All Dogs Unleashed, Peoria
2. Dog Days Daycare, Phoenix
3. Miss Daisy's Dog Camp, Tempe
Delaware
1. Camp Bow Wow – Wilmington
2. Dogtopia – Newark
3. Dog House Kennels – Lewes
Florida
1. K9s Only – Miami
2. Paws Playground – Fort Lauderdale
3. Yuppy Puppy Pet Spa – Sarasota
Georgia
1. Bark ATL – Atlanta
2. Doguroo – Atlanta
3. Pet Resorts of America – Alpharetta
Illinois
1. Bark Avenue Playcare – Chicago
2. Tucker Pup's Pet Resort – Chicago
3. Paradise 4 Paws – Chicago
Indiana
1. The Happy Dog Hotel & Spa – Indianapolis
2. Camp Bow Wow – Indianapolis
3. Good Dog Hotel & Spa – Indianapolis
Kansas
1. Canine Coach – Overland Park
2. Dog Pawz Play N' Stay – Kansas City
3. Good Doggy Day Care – Lenexa
Kentucky
1. Diamond in the Ruff Pet Retreat – Louisville
2. PetSuites Lexington – Lexington
3. The Lucky Dog Resort – Louisville
Louisiana
1. Camp Bow Wow – Harahan
2. Dogtopia – Baton Rouge
3. Paws Emporium – Folsom
Missouri
1. A Dog's Fun Playce – Kansas City
2. Brookside Barkery & Bath – Kansas City
3. Kennelwood Pet Resorts – multiple locations
Montana
1. Missoula Pet Resort – Missoula
2. Doggy Daycare & Spa – Bozeman
3. The Barking Lot – Billings
Nebraska
1. 4 Paws Spa and Training Center – Omaha
2. Dogtopia – Omaha
3. Bark Avenue – Lincoln
Pennsylvania
1. Central Bark Allentown – Allentown
2. Doggie Daycare – Philadelphia
3. PetU Ardmore, LLC – Ardmore
Puerto Rico
1. Canino Royale – San Juan
2. Pet Club PR – Carolina
3. Pet Place – Bayamón
Rhode Island
1. Bark Avenue Pet Resort – Pawtucket
2. Dogtopia of Providence – East Providence
3. The Crate Escape, Too! – Cranston
South Carolina
1. Barkingham Palace – Water play & ball pits!
2. Charlie's Place Dog Daycare – Professional & friendly staff.
3. See Spot Run – A separate area for small dogs
South Dakota
1. Lucky Dog Lodge – Family-owned & spacious outdoor play areas
2. Dogwood Pet Resort – Extended stays available
3. Happy Dog Pet Grooming and Boarding – Rapid City
Tennessee
1. Nashville Pet Products – Nashville
2. Pet Palace – Nashville
3. A Paw Above – Knoxville
Texas
1. Camp Bow Wow – various locations

Final Thought on Dog Day Care
In conclusion, dog daycare can be a practical option for pet owners who want to provide their dogs with a supervised and stimulating environment while they're away.
It offers socialization and exercise opportunities as well as various services like grooming, training, and feeding. However, it's crucial to carefully consider factors such as cost, staff qualifications, safety measures, and health requirements before selecting a daycare facility for your dog.
As a beginner, it's important to research extensively and ask relevant questions to make an informed decision about your dog's daycare.
Frequently Asked Questions
1) What is dog daycare?
Dog daycare is a service where pet owners can drop off their dogs for a few hours or the entire day while they are at work or away from home. The dogs are given the opportunity to socialize, exercise, and play with other dogs in a safe and supervised environment.
2) What are the benefits of dog daycare?
Dog daycare provides many benefits to both the dog and the owner. It promotes socialization, reduces anxiety and boredom, improves behavior and obedience, and provides a safe and stimulating environment for the dog to release energy.
3) How do I choose the right dog daycare?
When choosing a dog daycare, consider factors such as location, size of facility, staff experience and training, safety measures, and availability of services such as grooming and training.
4) What services are offered at dog daycare?
Services offered at dog daycare may include indoor and outdoor play areas, individual and group playtime, snacks and meals, exercise and training sessions, and grooming services such as baths and nail trims.
5) How much does dog daycare cost?
The cost of dog daycare varies depending on the facility, location, and services offered. On average, the cost can range from $20-$40 per day. Some facilities may offer package deals or discounts for frequent visitors.
6) Is dog daycare safe for my dog?
Yes, dog daycare is generally safe for dogs when proper safety measures are in place. Dogs are supervised at all times, and staff members are trained to handle any emergencies that may arise. Vaccinations are usually required to ensure the health and safety of all dogs at the facility.